Na'ike: plural of knowledge, instruction, understanding.
In the Beginning
As 4th generation Homesteaders in Kalamaula, our mission was deeply rooted in supporting our local agricultural system. Our journey began with the aim to create value-added products that would not only benefit our community but also reduce the demand for imported produce in Hawaiʻi.
Milestones and Progress
Na'ike LLC is a powerhouse of a company, serving up a variety of delicious value-added goods through multiple platforms. E-commerce to wholesale and retail & Farm to table, all across multiple platforms. We are wholesale distributors to Molokai stores with Enjoy snacks line & Organic Grandpa Joes Cotton Candy along with our Na'ike Chili Pepper Shoyu Blend. We introduced the first snack and drink combination vending machines to Molokai, focusing on healthy snack options and convenience. In 2020, we expanded our vending machine fleet and now offer a range of payment options.
Our Business Today
We create value-added pre-packaged goods featuring locally sourced produce sold in the machines along with our signature product, the Na'ike Chili Pepper Shoyu Blend,which can be found in stores on Molokai and Maui, as well as online. . We have diversified our offerings, including value-added goods like Coconut Macadamia Nut Chocolate Chip Cookies, Whipped Lemonade & our signature Ulu corn chowder. Our commitment to sourcing locally and supporting Molokai farmers has remained steadfast, and we continue to explore new avenues, such as organic farming, to further enhance our business and contribute to the community. Our vision is to lead by example alongside Molokai businesses, creating a Chili Pepper Collective and fostering a sustainable future for all.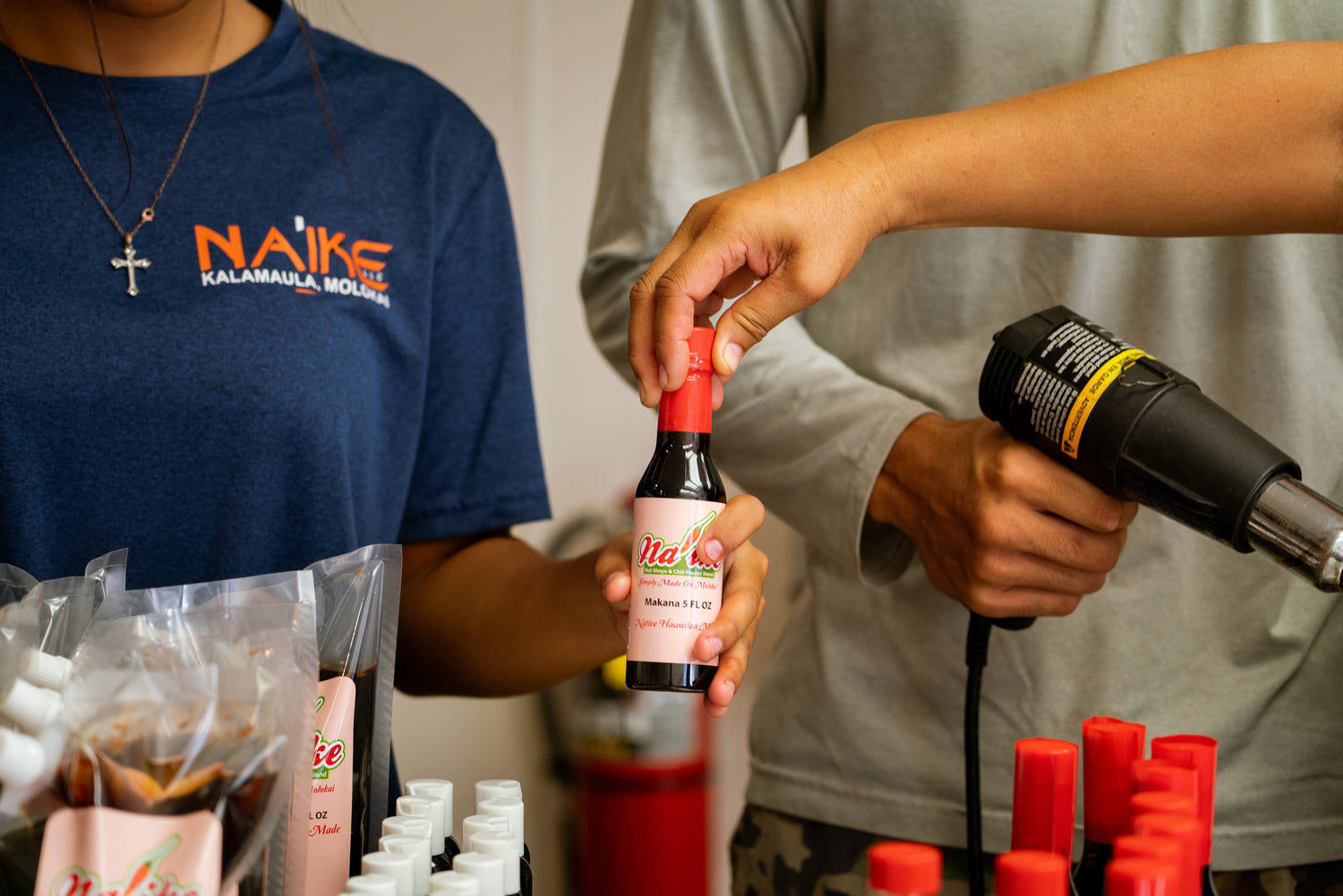 Working as one
In the earlier part stages of Naʻike we were greatly encouraged by family and friends to have our sauce tested to see how it would fare out for retail. Today, we continue forward rooted in our family values.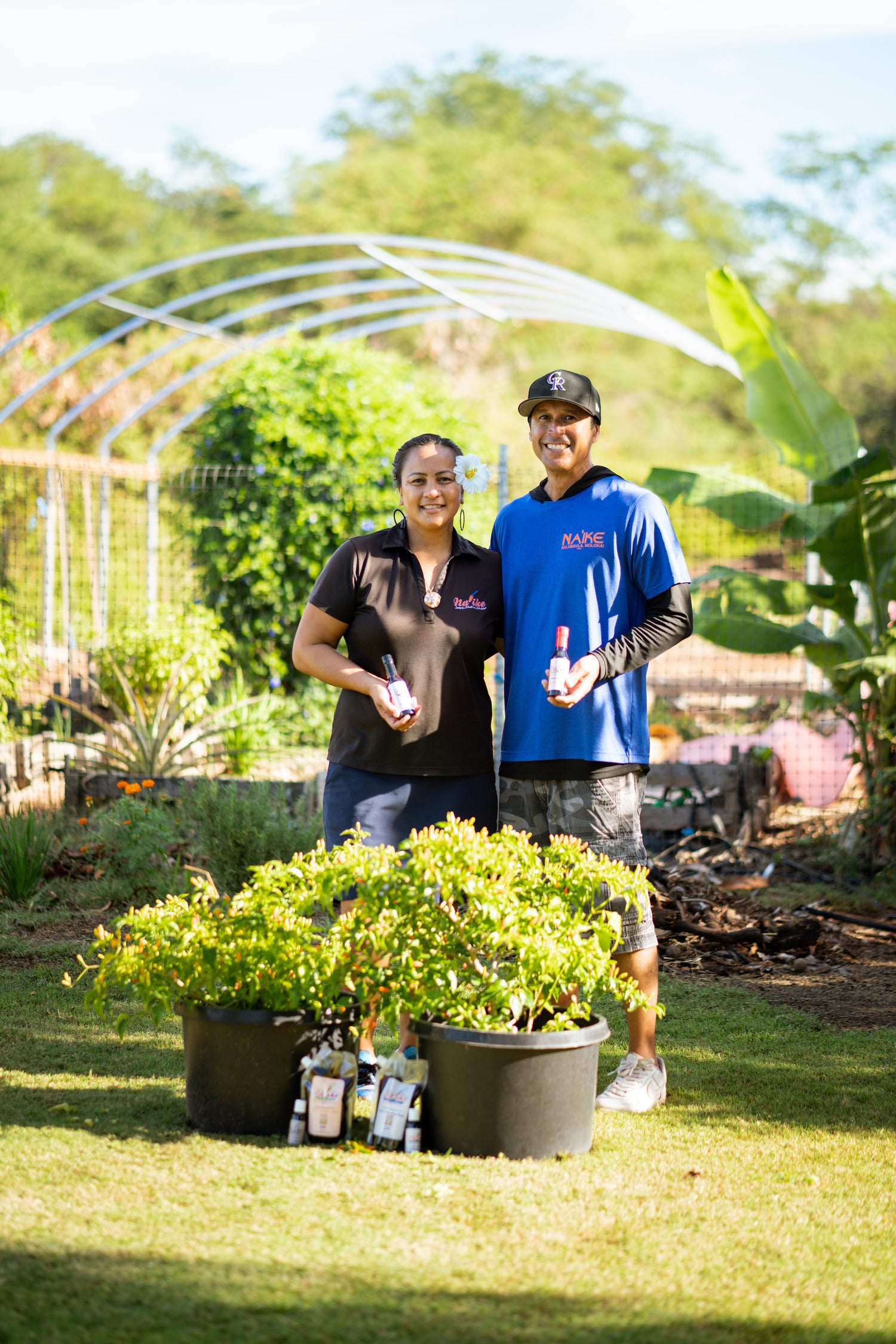 Mike and Nani Kahinu
A combination of husband and wife team Nani and Mike's first name, Naʻike's Kine has been blending up tasteful food products on Molokai since 2002 with their most popular and shelf ready Na'ike Shoyu Chili Pepper Sauce.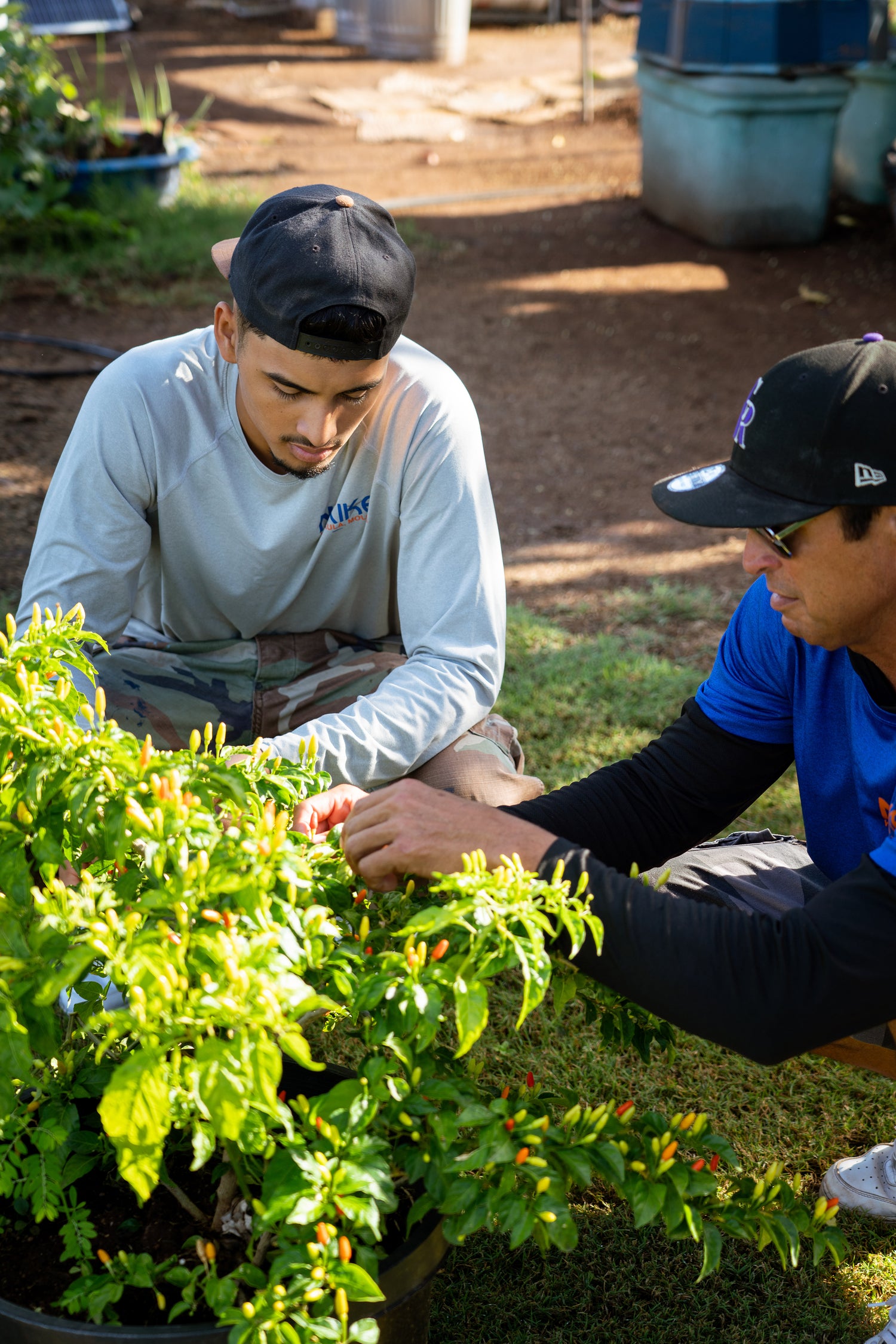 Leading by Example
Our passion is farming to support our business and community. In the future, we'll be opening a Chili Pepper Collective in addition to growing food for the Lāhui. We do what we can to embody our ideals.
What Drives us Forward
Building Community

Homestead life is deeply interconnected. As a company, we're committed to supporting local agriculture. Our sauces will also highlight fresh produce from Molokai.

Invested in Health

Naʻike LLC introduced vending machines as a way of offering healthy snack options on our homestead. We hope to continue spreading this vision of ease access to healthy options.

Aloha 'Āina

Itʻs simple. If we take care of the land, it will take care of us. We're dedicated to reducing demand for imported goods, and highlighting the local flavors of Molokai.
Need a fix? Shop in-person or online!
We regularly vend at markets on Molokaʻi. We have three vending machines on the island as well. For those who are looking to have products shipped to them, our entire line is available in store. Don't see what you're looking for? Check out The Makeke Market and The Molokaʻi Moble Market for additional stock.
Mahalo for supporting native Hawaiian made!